A Comprehensive Analysis on Managing Business Goals and Objectives
Keywords:
Business goals, objectives, organization, mission, vision
Abstract
Goals and objectives that are well-chosen guide a fledgling firm on the correct path and keep an established business up and running. Business objectives are an important element of creating priorities and positioning your firm for long-term success. Setting company goals and developing separate targets to assist you to achieve each goal will substantially improve your capacity to attain those goals. Here, we look at the concept of a business goal, the distinction between a business goal and an objective, as well as some recommendations and examples of short and long-term company goals. Goals define where you want to go and when you want to get there. They may help you enhance your company's overall performance, whether you want to gain market share or enhance customer service, for example. The more precisely you describe your objectives, the more likely you are to follow through and achieve what you set out to do in the first place. The exact measures you and your organization must take in order to accomplish each of your goals are known as objectives. They spell out exactly what you must do and when you must do it.
Downloads
Download data is not yet available.
References
N. Goodwin, J. M. Harris, J. A. Nelson, P. J. Rajkarnikar, B. Roach, and M. Torras, Principles of economics in context. 2nd edition. New York, NY: Routledge, 2019.
P. D. Jose, "Business and society: Creating shared value: In conversation with N. R. Narayana Murthy, Founder, Infosys," IIMB manag. rev., vol. 28, no. 1, pp. 43–51, 2016.
Sangeet, S. Singh, and S. Bhogal, "Agriculture for sustainable development in India,", OIDA International Journal of Sustainable Development, Vol. 6, No. 11, pp. 27-36, 2013.
M. Aakhus, M. Bzdak, and Philosophy Documentation Center, "Revisiting the role of 'shared value' in the business-society relationship," Bus. Prof. Ethics J., Vol. 31, No. 2, pp. 231–246, 2012.
J. Nelson and D. Prescott, "Business and the Millennium Development Goals: A Framework for Action (2nd edition)", International Business Leaders Forum. [Accessed: 23-Jan-2021].
B. T. M. Veludo-de-Oliveira, "Society versus business organization: The strategic role of marketing," Electronic Journal of Business Ethics and Organization Studies, vol. 11, no. 1, pp. 26-29, 2006.
D. Henderson, "The role of business in the world of today 1," in Business, Capitalism and Corporate Citizenship, Routledge, pp. 14–17, 2017.
V. Terziev, "The role of business in society," International E-Journal of Advances in Social Sciences, vol. 5, no. 14, pp. 663–669, 2019.
S. Schaltegger, F. L. Freund, and E. G. Hansen, "Business cases for sustainability: the role of business model innovation for corporate sustainability," Int. J. Innov. Sustainable Dev, vol. 6, no. 2, p. 95, 2012.
M. Pirson, "What is business organizing for? – the role of business in society over time," SSRN Electron. J., 2010.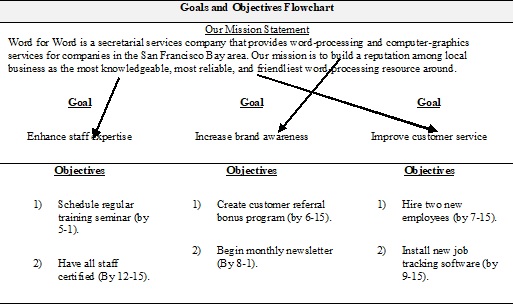 Downloads
How to Cite
[1]
V. Singh and P. Singh, "A Comprehensive Analysis on Managing Business Goals and Objectives", J. Manage. Serv. Sci., vol. 1, no. 1, pp. 1–6, Mar. 2021.
CITATION COUNT
Section
Short Communication
License
This work is licensed under a Creative Commons Attribution 4.0 International License.