Publication Charges
Article Submission Charge (ASC)
The Journal does not have any article submission charges. Journal is providing Open Access (OA) to the research for author(s), reader(s), and institution(s).
Article Processing Charge (APC)
The Article Processing Charge (APC) of the article is taken by the publication house "A2Z Journals" after the final acceptance of the article.
The APC of the journal article is used
For preparing the accepted paper in a specific format.
It includes the provision of online electronic tools for editors to peer review and publication.
For article production and hosting online.
Instant worldwide barrier-free open access to the full text.
For liaison with abstracting and indexing services.
For management of the website, anti-plagiarism software.
Article Processing Charges for Authors
Rs. 2000 (INR) is up to 20 pages and for more than 20 pages additional charge of Rs. 200 per page, maximum up to 30 pages. Corresponding author should upload the payment receipt along with final draft of paper.
Indian Authors can pay the APC using the following link or scanning the QR Code: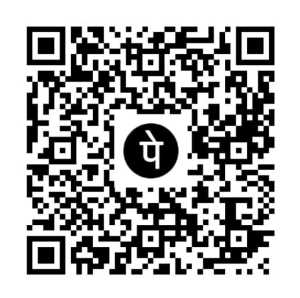 International Authors Authors can pay the APC only through the following link:
A2Z Journals APC Waiver Policy
In the mission for promotion of equal opportunity in research, A2Z Journals offers a full Article Processing Charge (APC) waiver for authors who are based in a nation that is designated by the World Bank as a low-income economy.
Please request this waiver or discount during submission. To avail the full waiver of processing charges, all the authors should be from the country classified by the World Bank as a low-income economy.